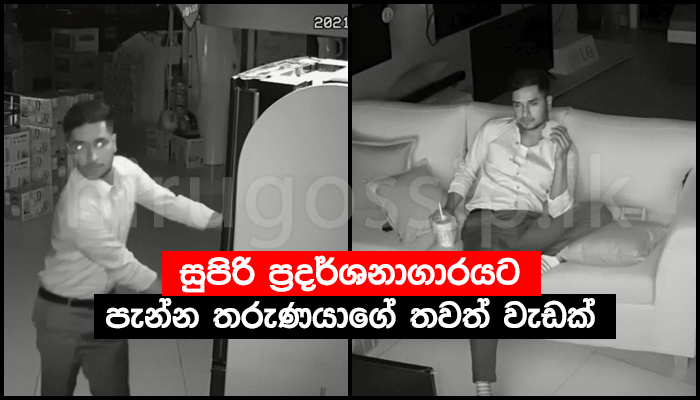 Latest footage shows an unidentified man spending the night at an electronics showroom while snacking and relaxing. 
This video is the second such video of this incident that's making the rounds on social media. 
The man's intensions remain unclear and this footage poses more questions than answers. More details will be released as they become available.