An incident where a mother performed her only son's Poruwa rituals at his wedding was reported from Aranayake recently.
In general, women seldom perform such rituals and it is men who usually perform such work.


However, this mother says she has performed this job at about 100 weddings so far.


The mother, who is a resident of Rahala area in Aranayake performed all the Poruwa rituals at her elder son, Sudheera Saman Kumara's wedding at the bride's residence in Anuradhapura.


W.S.Anulaathie who performed everything on time had a friendly chat with our correspondent when he visited her.


"My father was an Ayurvedic doctor. He passed away in 2000. He was famous amongst people as "Kalalpitiye Gurunnanase" and he too performed Poruwa rituals. Since I was passaionate about his work I joined him when I was 10 years old to perform Poruwa rituals with him in every part of the island."


"When I attended 20, I was able to perform Poruwa rituals by myself. My father's blessings were always with me."
17 years have passed since my father passed away. I do all these things with all my heart. Most of the people ecome surprised when they see a female performing the rituals. Some questions me as well. Anyway, my father is the reason behind my success."


"My husband was a Carpenter and my elder son is a sculpturist as well as a painter. My ambition is to each my son to perform my job as well"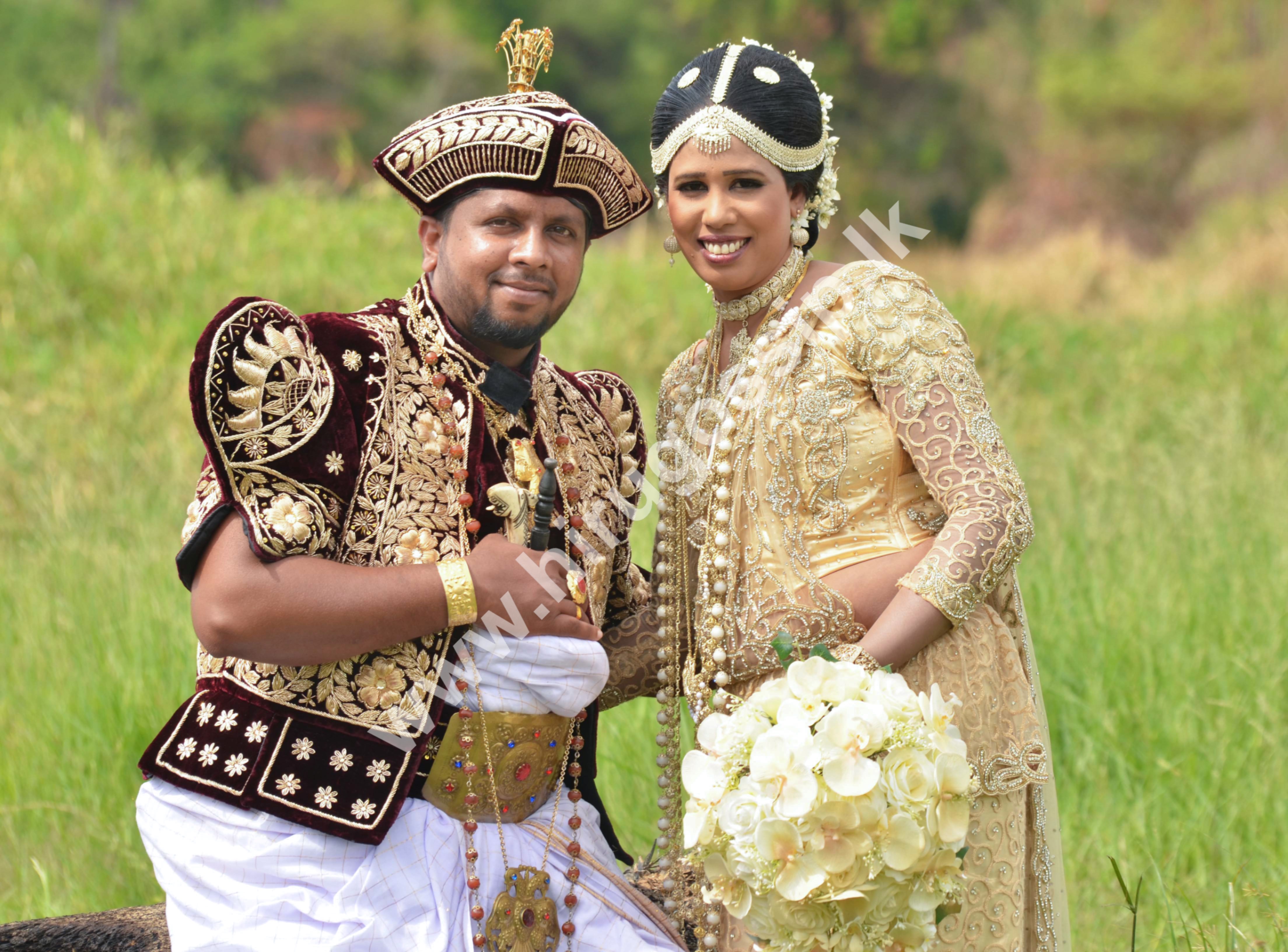 "My mother is 80 years old now. She is very happy about me since I carry out my father's work."


I needed my only son's Poruwa rituals to be perfectly done. Therefore I did those by myself. My daughter-in-law's parents and relatives also became happy when I informed that I will b taking up the Poruwa rituals. I get tears when I remember that moment even today."