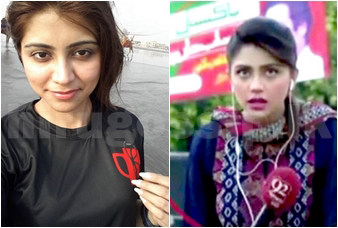 A young, good-looking Pakistani reporter reporting live a public meeting of Pakistan Tehreek-e-Insaf in Lahore, suffered a cerebral hemorrhage and fell down from the jimmy arm she was standing on to report. 
The tragedy was captured live on the TV screen on Wednesday.


The reporter, whose identity is not known, died instantaneously.


The camera assistant balancing the jimmy arm was suddenly lifted up as the reporter fell to death. 

Photos and the video of the last moments of the reporter are stated below...