Shahshika Nisansala is a famous artist whose songs become famous quickly, due to her beautiful voice. Even though she came fron village to town to be famous as a singer, her lifestyle is very simple and down to earth. This is an interview we had with her.
To town from village school
My village is Eheliyagoda and my family consists of my mother, father and younger brother. I did my studies upto Grade 11 in Eheliyagoda School. Later, I entered Nugegoda Anula College to do my A/Levels. In Anula, an Arts Festival was held to welcome new students. In it, classical singing and simple singing events were held and I also applied. I won the competition. At that time, Deepika Priyadarshani Miss was in our school and she told me to come to her class after listening to my voice. She said she will teach me.
University entrance
I selected Drama and Performing Arts, Music and Sinhala as my subjects in A/Levels first, yet since I knew those three will not take me to the university, I dropped Drama and Performing Arts and replaced with Logic and Scientific Methods. I studied hard. Somehow, finally I could enter into the University by passing the A/Levels with flying colors.
Won the "Thurunu Shakthi" award
I had a few friends who I met in the C.T.B Bus when travelling to school from Avissawella to Nugegoda. Lakmal ayya was one. It was him who told me about "Thurunu Shakthi" competition. I applied for it and competed amongst many an obstacle and finally won the competition.
Marriage proposals from young lads
As other girls, I also had a big demand from boys who wanted to be my lover, even since when I was in Grade 6 and 7. However, I found my life partner at the university.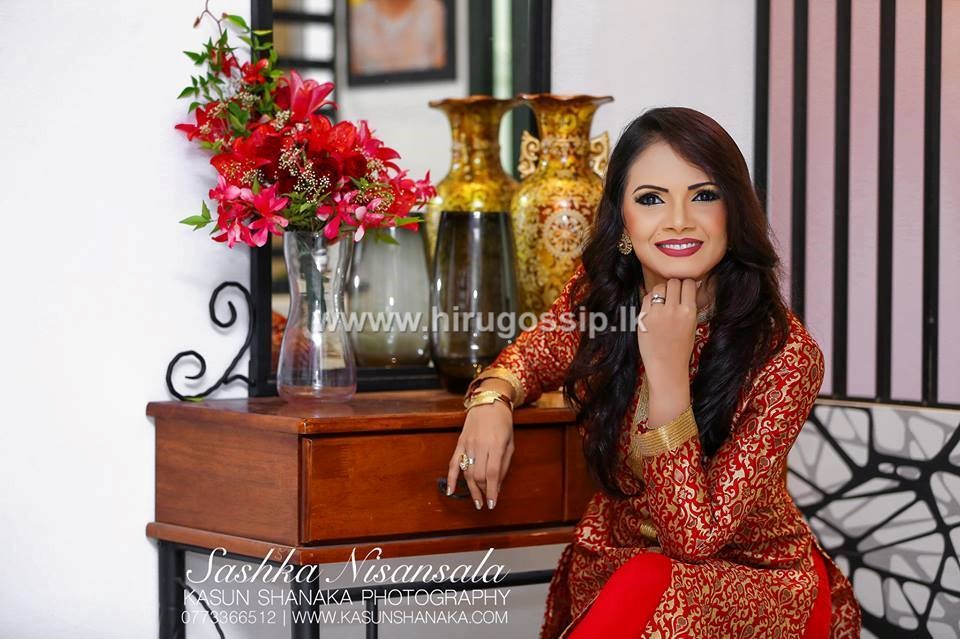 Fatal accident
Once I went to perform in a musical show in Mahawewa. My mother and brother also went with me. I was not married then. The car by which we went met with an accident. It collided with another vehicle. The driver of the other vehicle was heavily drunk. It was a narrow survival. Later, the police came and they found that we were innocent and the other party is guilty.
Two sons lit our world
With the birth of my two sons Mihin Mathgaweera and Hirun Mathagaweera, my life lit up. I still remember the days they were born. Those sweet memories will never die. I did not involve in performing at the shows much during those days and spent time happily with my loving family.