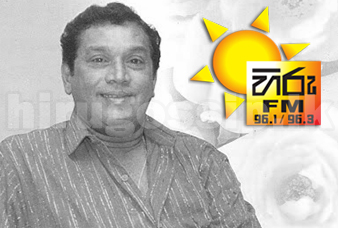 Heart touching songs of H.R.jothipala alias eternal Jothi echoes in our hearts even today.


You become lucky to enjoy some of his beautiful songs out of the thousands he has sung, throughout three hours exclusively on HIRU FM commencing from tomorrow.


The programme, "Hiru Jothi Rathriya" will be broadcasted on every Saturday from 9.00pm to 12.00 mid night.
Accordingly, HIRU listeners receive the precious chance of listening to Jothi's eternal songs continuously for three hours from tomorrow.